Carpets need care and maintenance, especially in high traffic areas and often regular vacuuming does not get to the root of the dirt that could be making your carpets dull, lifeless and unhygienic.
Stains, spillages and ground in dirt can easily occur from children, pets, parties, home improvements, tenants and day to day living are hard to remove and most off the shelf stain removers could leave your carpets with patchy discoloration and beyond repair.
We use the most advanced, environmentally friendly cleaning products that leave no residue in your carpet fibers, making your life easier by lifting future dirt more easily, and keeping your carpets bright and fresh. Your home or commercial building will feel healthier because cleaner carpets means improved indoor air quality reducing the risk of asthma, dust mites and other allergy related ailments leaving a beautifully clean carpet.
Call Today for a Free No Obligation Quote 561-512-8871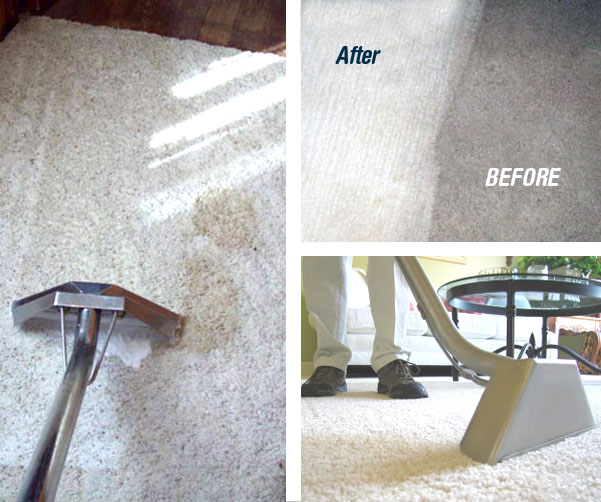 Steam Cleaning Features & Benefits
A 2-stage steam cleaning process.
We begin by machine washing your carpet to its full pile depth using our 
exclusive blend of soil emulsifying, spot removing and deodorizing agents.
We immediately follow with our high-power heated cleaning extractor which removes 
all loosened carpet soils, moisture and debris out to our recovery tank.
We repeat both stages of this process over heavy soil areas until the best 
possible results are achieved.
3M Scotchguard™ Protection available